Neurolenses
---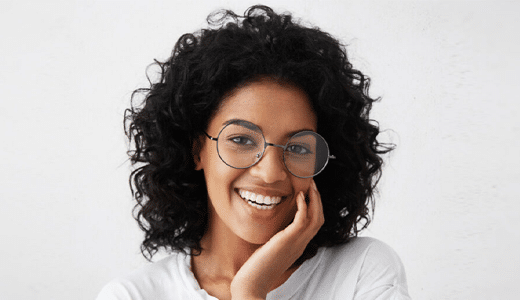 What Are Neurolenses?
Neurolenses are prescription eyeglasses that use a contoured prism to correct alignment issues in your eyes.
What Are Neurolenses Used For?
Neurolenses are used to provide you with relief from the symptoms of eye misalignment.
What Are the Symptoms of Misaligned Eyes?
Headache or migraine

Eyestrain

Eye irritation

Dry eyes

Neck and shoulder pain
How Do Neurolenses Work?
Neurolens eyeglasses add a contoured prism that works to correct the alignment of your eyes. This is the first of its kind technology that is patented and clinically tested to correct misaligned eyes.
Your eye doctor will use a specialized instrument to measure your eye misalignment at varying distances. Then, they will perform additional specialized tests that will help them create a lens that is customized to your specific symptoms.
The neurolens technology can be added to any prescription. Additionally, neuorlenses can also be added to non-prescription eyeglasses for people that don't have any refractive eye issues but are experiencing digital eye strain symptoms.
What Are the Side Effects of Using Neurolenses?
Fortunately, no long-term side effects or complications have been reported from the use of Neurolenses.
Who Is a Candidate for Neurolenses?
Anyone who spends long hours working on a computer or other digital device, those who read a lot on a digital device, gaming on a digital device, or anything else that might have you spending hours on a digital device would benefit from wearing neurolenses. Additionally, anyone experiencing chronic headaches, eye strain, neck or shoulder pain from continued long-term use of a digital device should see an eye doctor about trying neurolenses.
When Do You Wear Neurolens?
Most eye doctors in Jacksonville, FL recommend you wear neurolenses continuously during your working hours. If that's not possible, you should definitely wear them while you are using your digital devices.
How Long Does It Take Neurolenses to Work?
Most patients see results usually within the first three to seven days or so once they begin wearing their neurolenses regularly. It does take a bit longer for some people though. For others, it could take up to two to three weeks to begin seeing results.
What Are the Benefits of Wearing Neurolenses?
The most significant benefit of wearing neurolenses is the relief you get from digital eye strain symptoms. Additionally, the way neurolenses' contoured prism works to align your eyes for both far and near vision makes them priceless compared to traditional eyeglasses. More than 90% of neurolens wearers reported that these glasses relieved most if not all of their symptoms.
Are Neurolenses Covered by Insurance?
Unfortunately, no, Neurolenses are not covered by insurance. However, Neurolenses are very effective and will significantly improve your quality of life.
Do You Need an Optometrist in Jacksonville, FL?
If you would like to inquire about neurolenses near Jacksonville, FL, please Contact Stam & Associates Eye Care today.