Contact Lens Evaluations
---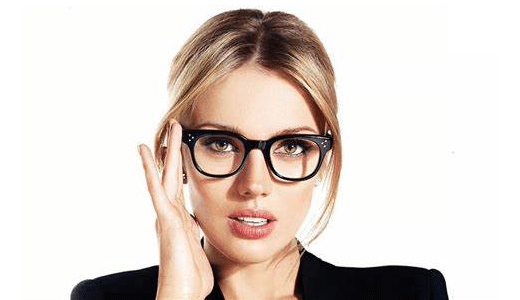 Contact lens evaluations are an important first step to getting your contact lenses. At Stam & Associates Eye Care, we provide convenient, expedient contact lens evaluations for patients who want contact lenses.
Whether you've been wearing glasses for years and are just switching to contacts, or you're new to prescription lenses and want contacts first thing, we can help you get contacts with this targeted, focused evaluation.
What Is a Contact Lens Evaluation?
A contact lens evaluation is an evaluation of the eyes to determine whether they are a good fit for contact lenses. Eye moisture, eye shape and corrective lens prescription all play a role in whether your eyes are a good fit for contacts.
What to Expect During a Contact Lens Evaluation
During the contact lens examination, your eye doctor will ask you some routine questions to evaluate whether your lifestyle is a fit for wearing contacts. Then your doctor will take some measurements of your eyes, to determine your eye's curvature and other features.
Finally, your eye doctor will determine whether your eyes naturally produce enough tears to keep contacts moist. It's important for your eyes to stay moist when wearing contacts, as dry eyes can cause bacterial growth under the contacts, leading to infection. When you're done with the exam, you'll know whether you're a good candidate for contact lenses.
Is a Contact Lens Evaluation the Same as a Standard Eye Exam?
A standard contact lens exam is not the same as a standard eye exam. During a standard eye exam, your eye doctor will check your eye health and determine whether you have any eye conditions that could lead to vision deterioration. Your eye doctor will also determine whether you need prescription lenses to correct your vision.
The contact lens evaluation comes after the standard eye exam, if you have determined that you need corrective lenses and have told your eye doctor that you'd like to wear contacts.
Who Needs a Contact Lens Exam?
You will only need a contact lens exam in Jacksonville, FL if you would like wear contacts. Tell your eye doctor after your standard eye examination that you would like to be evaluated for contacts.
Contact Your Eye Doctor in Jacksonville, FL to Make An Appointment
If you're interested in wearing contact lenses, start by making an eye appointment with your eye doctor in Jacksonville, FL. Your eye doctor will help you decide whether contacts are right for you. At Stam & Associates Eye Care, we provide a full range of services including eye exams, contact lens exams and more. Call today to make your appointment with an eye doctor you can trust.