Cataracts
---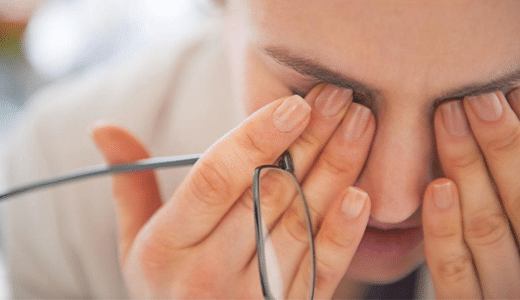 The lens of the eyes is designed to focus light at the retina and then transmit those signals to the brain, so you can understand exactly what you're seeing. During your youth, this lens is as clear as day. However, as you age, the lens begins to take on a cloudy quality, resulting in a yellow tinge to the vision or overall hazy vision. This usually happens to people as they head into their 60s and 70s, with more than half of all people experiencing it by the time they reach octagenearian status.
Cataracts
The signs of cataracts aren't always the same, depending on your body chemistry, so they're important to learn so you can catch the problem sooner than later.
If colors appear muddled, you're experiencing double vision, or you're having trouble seeing at night, you may have cataracts. Other symptoms can include sharp bursts of light or a detectable increase in near-sightedness. Cataracts don't always have a known cause, though some people can trace them back to anything from genetics to smoking.
Cataracts aren't connected to one another, meaning you may only experience symptoms in one eye. It's important to pay attention to how each eye is reacting to different visual stimuli if you only have one cataract, as the healthy eye may be overcompensating for deficiencies.
Treatment Options for Cataracts
The staff at Stam & Associates Eye Care can tell you that, because cataracts are so common, modern treatments are extremely effective. In some cases, it's as simple as new eyewear, such as antiglare sunglasses, new prescriptions, or magnifying lenses. However, once you have a cataract, the symptoms are only going to become worse over time. Much like a piece of plastic may harden and yellow over time, you will likely need surgery to replace your lens with an artificial one.
The good news is that this surgery is as routine as you can possibly get. Typically done in less than a half-hour and performed as an outpatient procedure, the surgeon will make a tiny incision in the cornea, break up the old lens into small pieces, and then use a suctioning device to get them out. Once they put in the artificial lens, the process is complete.
Find Cataract Treatments in Jacksonville, Florida
If you're looking for a cataract surgeon at Stam & Associates Eye Care is here to help. Whether you need another pair of glasses or surgery, there are treatments that can help you get the crisp, clean vision you need to perform a variety of essential tasks. Contact us to learn more about our specialists and what they can do.