LASIK Co-Management
---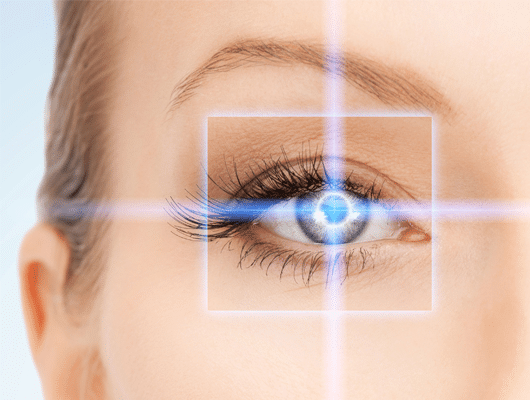 Laser eye surgery, also known as LASIK, has long been a part of many experienced ophthalmologists' toolkit. This procedure includes adjusting the curvature of the cornea with laser technology to address visual disorders such astigmatism, presbyopia, and farsightedness. Patients of all ages and backgrounds have experienced exceptional results with LASIK, and it has proven to be a life-changing treatment that is highly safe and effective. Of course, just like with other surgical operations, the quality of pre- and post-operative care are critical components of long-term success.
Although not all vision centers directly employ LASIK surgeons on staff, many eye care clinics provide co-management services, in which they collaborate with a LASIK surgeon in order to provide patients with both pre- and post-operative care.
What to Expect With LASIK
Before getting a LASIK co-managing eye care specialists do a complete eye exam to rule out any mitigating factors that might cause the procedure to fail. They'll check your existing prescription and assess your general health and the condition of your eyes.
They will also measure your eyes to create a unique template for the surgeon. Throughout all of this, the entire process of the operation will be explained to you. You'll have ample opportunity to get all of your questions answered well ahead of time.
If you decide to go ahead with the procedure, a series of pre-operative instructions will be provided. Following these instructions will help to ensure the best possible outcome. If you are a contact wearer, for example, you'll be requested to refrain from wearing contact lenses in the days and weeks leading up to the procedure. Most contact lens wearers have a backup pair of eyeglasses to wear during this time.
Certain medications may also be limited, so you should be ready to give your eye care professional a list of any supplements and prescription or over-the-counter medications that you take. You'll also be advised to avoid smoking and drinking alcohol in the time leading up to and following the operation, since these substances might impede your recovery.
After LASIK 
After the LASIK operation, the co-manager monitors the patient's recovery to ensure that the recovery process is on course and that no issues have emerged. The day following surgery, post-operative care begins, with the fourth day being the follow-up appointment. Following that, you'll be evaluated at regular intervals up to a year later. You'll be presented with a precise follow-up appointment schedule to adhere to.
LASIK has the potential to greatly enhance your vision experience. Talk to your eye care professionals to learn more about whether LASIK is right for you.