Full Service Optical
---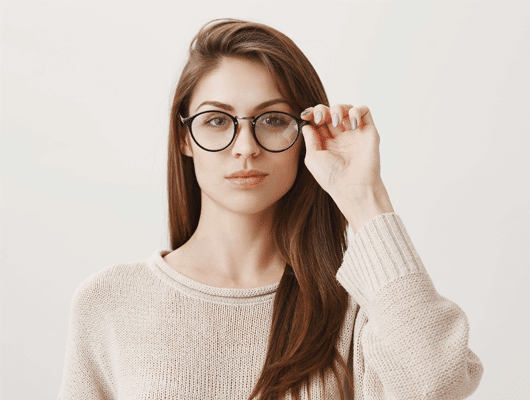 At Stam & Associates, we offer full service optical for residents of Jacksonville, Florida and surrounding areas. Whenever you or a member of your family needs eye care services, you can rely on our team of professionals to provide comprehensive diagnosis, treatment and support for your eye care needs.
What is Full Service Optical?
Full service optical refers to a suite of eye care services offered by Stam & Associates. Essentially, it means that Stam & Associates can be your family's "one-stop-shop" for optical needs. Following is a list of services referred to:
Eye exams

Children's eye services

Eye disease diagnosis and treatment

LASIK

Emergency eye treatment

Eye glasses

Frame adjustments

Contact lenses

Sclera lenses

Prescription sunglasses

And more
Some of our more involved eye care services are outlined below.
Eye Disease Diagnosis and Treatment
There are dozens of eye diseases and conditions that require treatment by an eye doctor. Eye disease is serious; in many cases, eye disease can escalate into a situation where a person can lose partial or full vision. And, in many cases, that vision loss can be prevented or at least halted simply by getting diagnosed early on and getting the right treatment. Here are some of the most common—and worrisome—eye diseases:
Macular degeneration

Cataracts

Diabetic retinopathy

Glaucoma
Note that there are too many conditions of the eye to list here. Just be assured that, no matter what eye disease you or your loved one face, you can receive diagnosis and treatment at Stam & Associates Eye Care.
Eye Emergency Services
Our office also takes care of you when you have an eye emergency or a sudden situation where you need to see an eye care professional. We treat:
Conjunctivitis

Foreign object in eye

Eye trauma

Scratched cornea

Misplaced contact lens

Etc.
Please don't take matters into your own hands when you have an eye emergency. Simply call our office and explain what is going on. We can get you in to see an eye doctor right away.
Eyewear
When you need eyeglasses, contact lenses, prescription sunglasses or any other eyewear, simply visit our optical shop for a wide range of traditional and trendy styles. Our friendly optical staff is on hand to help with your selection. And, when you need contact lens refills, eyeglass frame adjustments or anything else, you can drop on by and have those needs taken care of as well.
At Stam & Associates Eye Care, we strive to offer comprehensive eye care services for all of our patients!